Do Brains Shrink as Bellies Grow?
Emerging evidence may provide another reason to fight midriff fat
02/25/2019 : By Craig Weatherby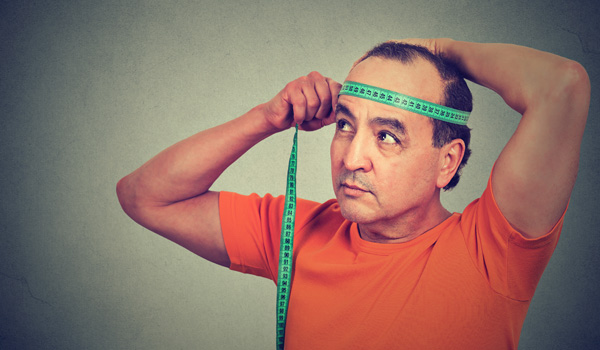 Brain shrinkage is linked to alcoholism, aging, dementia, and chronic stress.
And the brain effects of chronic stress degrade mental performance and emotional health alike.
Stress stimulates release of the hormone cortisol, chronically high levels of which shrink key brain areas, while severe, chronic stress can even kill brain cells.
One of the key brain areas effected most by stress and accompanying cortisol elevation is the hippocampus, which is critical to memory functions.
Chronic stress also affects the structure of the amygdala — an area of the brain that's key to emotions — in ways that tend to promote anxiety.
In addition to aging, alcohol consumption, and stress, diet, exercise, and the composition of your gut microbiome can influence brain volume and performance.
Examples of foods and experiences that can help normalize cortisol levels include black tea, fish, seafood-source omega-3 fatty acids, music, massage, meditation, sex, crying, and laughing.
For more about the effects of fish and their omega-3s on cortisol levels and brain volume, see Fish Changes Brains for the Better, Omega-3s May Slow Brain Shrinkage, Omega-3s May Expand, Sharpen Brains, Fish Oil Aided Size and Health of Aging Brains, and Brain Benefits of Fish Bolstered by MRI Study.
Previous research linked excess belly fat to brain shrinkage — and the results of a recent British study reinforce those concerns.
This is just an excerpt from the article. To read the complete article click on Do Brains Shrink as Bellies Grow?
Interested in purchasing, or learning more about, Omega-3 fatty acid supplements, click on this link.
Article posted on Markethive by Jeffrey Sloe.
Jeffrey Sloe