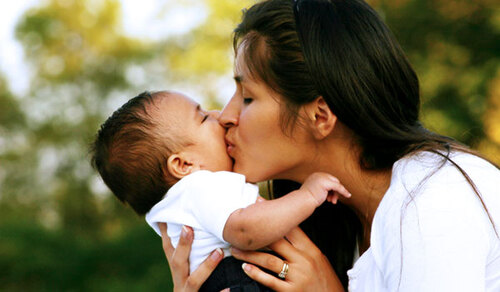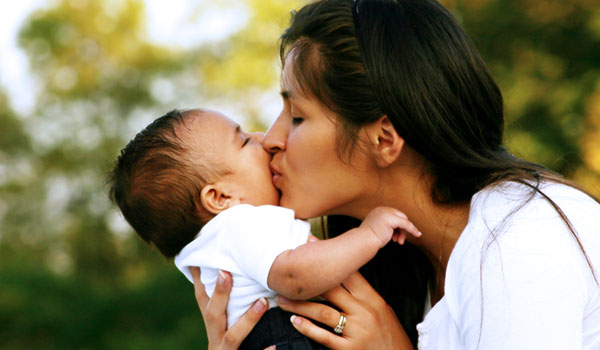 Breastfeeding Supports Healthy Brains for Babies – and Moms
The key is seafood for Mom, to replenish vital stores of DHA and other nutrients for her and her new child.
10/12/2020 By Eliza Leggatt
In 2008, I was nursing a broken heart – and a newborn baby. The joy of my firstborn's arrival was overshadowed by the abrupt hormonal postpartum crash and some challenging personal issues in my life. It felt almost unbearable at times. We made it through that tough time together, thanks to supportive parents, a great pediatrician, and especially, breastfeeding.
Breastfeeding is the single most beneficial gift any mother can give her child to impact their health, but amazingly, research shows the benefits for moms who are able to breastfeed are both immediate and long-lasting.
I didn't fully understand it at the time, but breastfeeding my new baby was helping me as much as it was helping her. Studies indicate not only that breastfeeding mothers typically experience lower levels of depressive symptoms (Hahn-Holbrook, 2013) but oxytocin release during lactation can help regulate blood pressure, lower stress, and decrease levels of cortisol, sometimes called the "stress hormone" (Handlin, 2009).
Human breast milk is a marvel; a dynamic, medicinal food that is created and distinctly "personalized" for their infants by mothers at the most intimate and individual level. Its composition varies almost constantly, changing from feed to feed and even within feedings, according to and perhaps even influencing circadian rhythms of both mother and child (Sánchez et al., 2013).
Teeming with thousands of diverse bioactive molecules that offer protection against infection and inflammation, mother's milk begins laying the foundation for a baby's lifelong immune response. It starts and begins to form the immune system, develops internal organs, and jump-starts healthy microbial colonization of the newborn baby's mostly sterile gut (Yu et al., 2018).
In recent years, the indispensable role of DHA, the brain's main structural fat, has been increasingly understood to not only impact infant brain growth, but a new mother's mental state as well. And while I was nursing that little baby, I was giving away that "superfat" and in desperate need of replenishment. My baby, like all babies, was completely dependent on me for the DHA that would help to grow her amazing brain.
Brain Growth Spurt
The growth of the new baby's brain is occurring at an astonishing rate of one percent a day; the cerebellum has doubled by the time the baby is 90 days old (Holland, 2014). At birth, the newborn brain is already 25 percent of its adult weight. By age 2, it will reach over 75 percent of its adult weight (Dekaban, 1978).
During this short window of unparalleled cerebral growth, nourishing a baby's brain is perhaps the most important work of breastfeeding. Babies are entirely dependent upon their mothers for omega-3 DHA, the primary structural fat of the brain whose critical role facilitates every neuronal function.
Lifelong benefits that breastfeeding also confers to mothers, such as a reduction in breast cancer risk (Bernier, 2000) are often noted, yet the needs of mothers during this pivotal time do not receive nearly enough attention. An abrupt shift occurs almost immediately after birth – just as the focus of the mother has shifted to her newly arrived child, so has everyone else's.
Read the complete article, and see all the informational sources on the VitalChoice website.

Advertisement
Article reposted on Markethive by Jeffrey Sloe
Jeffrey Sloe