Many "Work at Home" entrepreneurs are faced with a seemingly very difficult uphill battle. Why? Because there are so many cut-throat competitors, along with increasing advertising costs, and the average customer/distributor retention rate that has dropped down to an average of less than 3 months.
To successfully generate a full-time income, or even a residual income, from home, through a network marketing business model in the Internet age, can be like trying to fill a bucket that is full of holes. Trying to find the "perfect" networker, the one that understands the business, can be like finding a needle in a haystack. Most distributors (I've heard around 90%) are spending way more money than they'll ever make. OUCH! I believe the reason this happens is because of the outrageous claims many network marketers make about making a six-figure income, in a very short period of time, and without doing any work.
As people join a home based business opportunity, one made of those ridiculous promises, they get fed up and quit. The ones that do stick it out for a slightly longer period do so because they realize they have spent their hard earned money and would like to get some sort of return on their investment. However, they typically wind up quitting anyway because they found that no one is building their work at home business for them. And it takes a lot more time and effort than they were initially told.
Building a successful work at home business does take time and it does take hard work. But, it can be very rewarding if you just stick with it. I remember reading this one quote when I first got started in my network marketing business; "Never Give Up!" There is a lot of wisdom in that statement. If I would have given up years ago, I probably would not be writing this article today. And I would probably be saying, "what if." However, today it's a little different, because now I can say, "What if… I would have quit?"
I don't know of any work at home professional that like the high attrition rate in this industry. That's why I have fond a way to combat it, with customers. You see customers are the life-blood of any business, not just one you work from home. Customers, people spending money on products or services, are the people that keep your business going in the long term, not independent reps, or distributors. Yes, I know there is an attrition factor with customers, but it's not has high as it is with work at home wannabe's (distributors).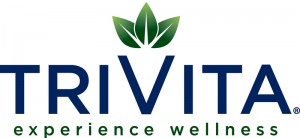 So, it you're tired of dealing with downline attrition and small commission checks, you need to build a business based on a large customer base, NOT a large distributor base. There is one company that follows that business model, TriVita®. Yes, TriVita® is the only work at home business you will find on Google that is built on customers, not distributors. Our business building group knows this first hand, and we have several individuals that are working full-time from home. Why? Because they have a strong customer base, people who are buying TriVita® products.
More and more work at home business owners are turning away from the traditional "MLM" business model, in favor of an increasingly popular "customer based" TriVita® business. If you'd like to learn more about a TriVita® home business, a healthy choice, give me a call, or visit our "Home Business" web site.

Jeffrey Sloe
Independent TriVita® Business Owner, 12871028
440-725-3729