I know what you're probably thinking, "what's the catch"? Isn't there always a catch when someone wants to give your something for free? Well, let me tell you, there is no catch, only a set of rules that need to be followed.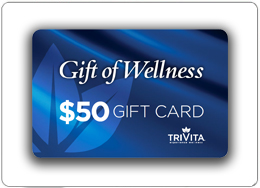 This is not about spamming you with emails, or phone calls, with all types advertisements. This is only about finding people that are serious about their health. This is about helping people that want to loose weight, and get back to a weight where they feel more comfortable. This is about helping the population get healthier!
Currently, there is a serious health issue going on in the U.S.A., and around the world. We have a global obesity problem: According to the worldometers website, there are currently 536,407,487 obese people in the world, and they are spending over 173 million dollars on obesity related diseases in the US alone.
Look at some of the key facts on obesity from the World Health Organization (WHO):
Worldwide obesity has more than doubled since 1980.
In 2014, more than 1.9 billion adults, 18 years and older, were overweight. Of these over 600 million were obese.
39% of adults aged 18 years and over were overweight in 2014, and 13% were obese.
Most of the world's population live in countries where overweight and obesity kills more people than underweight.
42 million children under the age of 5 were overweight or obese in 2013.
Obesity is preventable.
According to the World Health Organization, "overweight and obesity are defined as abnormal or excessive fat accumulation that may impair health."
"Body mass index (BMI) is a simple index of weight-for-height that is commonly used to classify overweight and obesity in adults. It is defined as a person's weight in kilograms divided by the square of his height in meters (kg/m2)."
The WHO definition of BMI is:
"a BMI greater than or equal to 25 is overweight,
a BMI greater than or equal to 30 is obesity."
"BMI provides the most useful population-level measure of overweight and obesity as it is the same for both sexes and for all ages of adults. However, it should be considered a rough guide because it may not correspond to the same degree of fatness in different individuals."
Some of the common health consequences of being overweight or obese are:
cardiovascular diseases (mainly heart disease and stroke), which were the leading cause of death in 2012;
diabetes;
musculoskeletal disorders (especially osteoarthritis – a highly disabling degenerative disease of the joints);
some cancers (endometrial, breast, and colon).
It doesn't take a rocket scientist to see that we have a real health problem. According to many health professionals, as the BMI increases, the risk for these "noncommunicable" diseases increases. So, what can we do about it?
We can start by eating healthier foods and exercising. We can start by adding high-quality vitamin and mineral supplements to our daily diets. We can start by contacting a health professional to have our BMI checked. We can start by filling our the online form and receiving a FREE $50 Health and Wellness Gift Card, which can start us on our way to a healthier and happier lifestyle.
I can only do my small part in helping you become less of a burden on our health system. That's why I'm offering you a FREE Health and Wellness Gift Card, a $50 value.
As mentioned previously, there are some simple rules that must be followed. And as stated, they are really simple.
RULES:
By filling out and submitting the contact form you agree to:
Provide your first and last name
Provide a legit email address and phone number
State your reason for wanting the FREE $50 Health and Wellness Gift Card
Respond to an email from jls-at-healthfulchoice.com (place on white list if needed)
Accept a short phone interview, at a scheduled time (please provide at least 2 times)
NOTE: Shipping, handling and tax are not covered by the Gift Card
See, I told you the rules were simple. There is nothing to buy (just pay shipping, handling and tax); just follow those simple rules. I don't want to waste my time, nor do I believe you want to waste yours. If you are serious about your health and wellness, please fill out the form below, and I'll be in contact with you at one of your requested times.
Error: Contact form not found.
** IMPORTANT NOTICE **
We take SPAM very seriously. We will never share or sell your name, phone number, and/or email address with others.
References and Useful Resources:
Obesity and Overweight (WHO) – Facts and statistics by the World Health Organization
National Institutes of Health (NIH) – United States Institute of Health
American Cancer Society